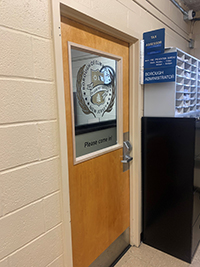 Fire Official: Steven Kochik
Address: Municipal Building, 182 Market Street, Elmwood Park, NJ 07407
Phone: 201-796-1457 x221
Fax:201-796-1365
E-mail: This email address is being protected from spambots. You need JavaScript enabled to view it.
Hours: Mon-Fri, 8:30am-12pm
To help ensure the safety of all residents and property, there are fire safety codes that all must adhere to. When a new occupant moves into an apartment, private house or business, the property must be inspected by a Fire Official.
Elmwood Park's Fire Official offers a good general reminder for all residents:
Make sure smoke detectors and carbon monoxide alarms are placed in proper areas (in hallway near bedrooms, on first floor away from kitchen, at bottom of stairs of the basement and if there is any storage in attic). Check and change detectors' batteries at the change of the seasons.
For additional information or concerns about fire safety, call the Fire Official at 201-796-1457 x221.

Fire Prevention Bureau Downloads
Where in Elmwood Park is it?
182 Market Street, Elmwood Park, NJ