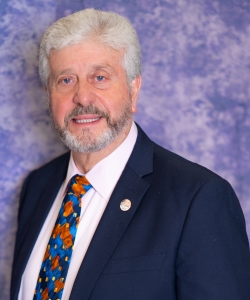 Welcome to the town of Elmwood Park.
I am excited about what the year 2018 holds for us. After 15 years as a Councilmember, serving you as your new Mayor will be a new role for me, but a challenge I am honored to take on.
Elmwood Park is a great place to live, work, raise a family and do business.
I will work closely with the Council, staff, residents, and business to move Elmwood Park forward and continue our transformation into a town we are all proud to call home.
While everything you'll need or want to know about Elmwood Park is right here on our website, our job at borough hall is to help make everything accessible for you.
As we work toward a shared future, I will strive to make all residents voices heard and encourage all residents to be engaged.
Thank you for visiting our website and please do not hesitate to contact us with any questions or concerns. I am excited about the future of Elmwood Park and hope you'll join me in shaping our town.
Let's begin!
Mayor Francesco A. Caramagna